Nailing The Nail Ring Trend
Jun 01, 2022 by Customforher
Nail art is a very common beauty item nowadays. However, sanding and nail polish can damage the surface of your nails during a manicure, and it can't be replaced at any time. After manicure and gel nails, the latest trend is nail rings. We help you take your manicure to a new aesthetic level with our collection of rings in different styles. What are your thoughts on your nails?
These manicures wrap around your fingertips and can be worn without long nails. They can be adjusted to fit individual fingers. It's a healthy way to get a manicure that won't harm your nails or your body, and the nails will last as long as you need to take them off or wear them.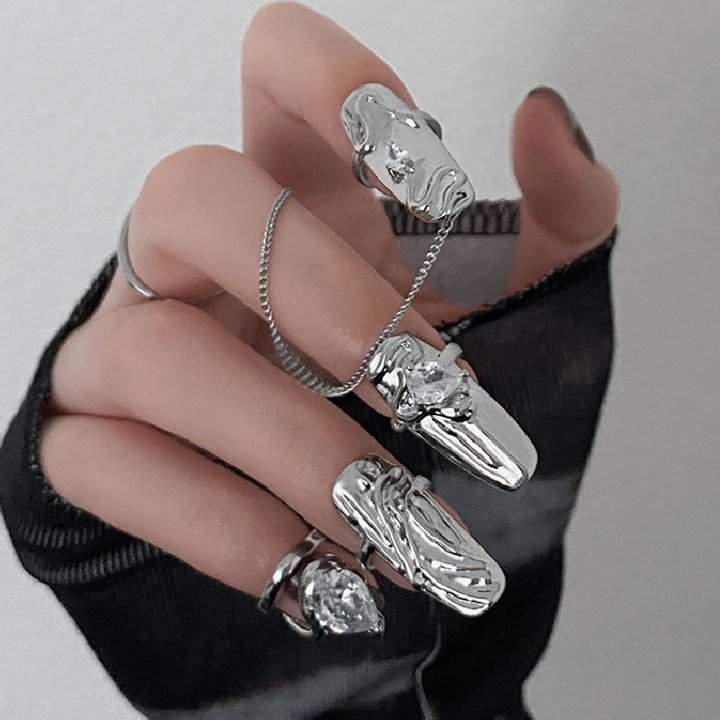 The nail ring will be set with gemstones, pearls and crystals. Wear these rings alone or on all your nails at once, either way they will look great. These nail rings make your fingers stand out and can easily be worn with almost any outfit, adding a splash of color to your look and making them your go-to jewelry for every occasion.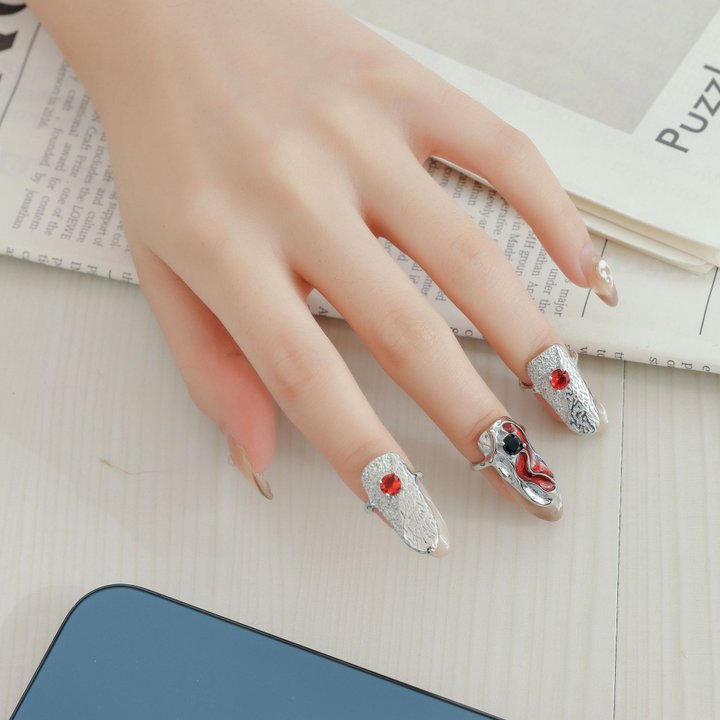 The nail ring will come in a gift box with an adjustable opening designed to fit most finger sizes. Its special design will make you look unique. Our high quality nail decorations will ensure that your nail rings are durable and flawless. Makes a beautiful gift for your mother, sister, daughter, best friend or yourself.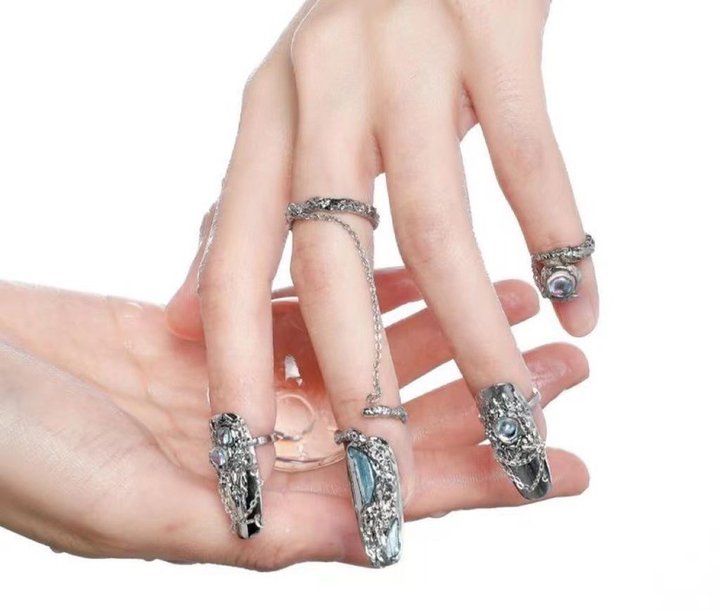 Nail rings will definitely be an alternative to nail art and with so many styles to choose from, this trend should definitely become a part of your personal style. Nail rings are the perfect accessory for the modern woman. Therefore, we are looking for more nail jewelry so that every woman can show them off.