Ear Jackets Wearing Notes
Jul 07, 2022 by Customforher
Did you know you can do so much with your earrings? Do you like to pair them with ear jackets? Whether it's metal, gemstones or pearls, you can pair them with ear jackets and the result will be - gorgeous and unique!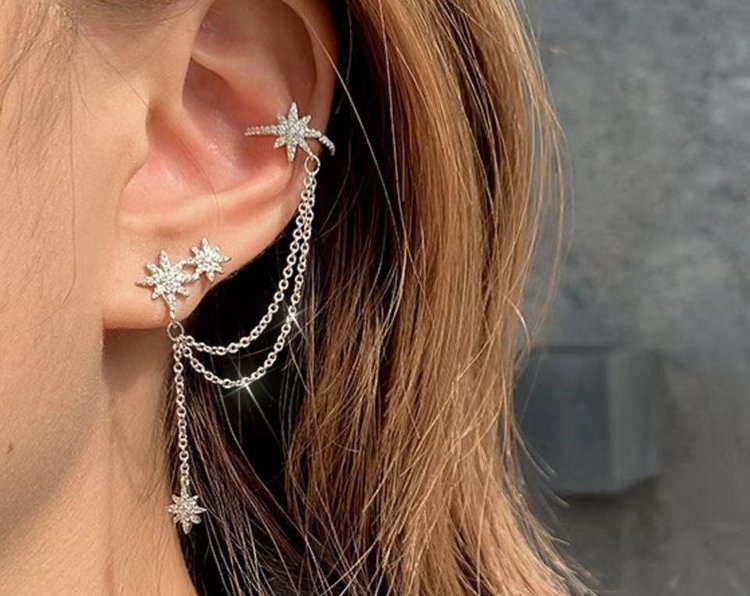 What are earring jackets?
Earring jackets are additional components that work with your existing studs or are ear jackets that fit over your ears on their own. Whether you have pierced ears or not, there are earring jackets available for you to wear. They are fun to use and can totally enhance your earring ensemble!
Things to consider before buying earring jackets
Earring jackets are versatile earring add-on accessories. However, not every jacket is suitable for every person. Especially some exaggerated personalities, we need to pick the best earring jacket for our daily wear or living environment. The idea is to have a balanced look and fit the perfect halo effect. Also, for some earring jackets, the shape of the studs will vary, although you can also experiment with these shapes to create a stunning variety of combinations.
Since jackets are available in a variety of metals, you can choose matching metals or create a two-tone look. If you want to make a fashion forward look, use our diamond earring jacket design to give them a floral halo that will essentially turn any stud into a striking pair. So add these new additions to your collection and give your studs a fresh new look.
Everyone has a certain style of dressing that they have stuck with over the years. You can be chic, classy, goth, rock 'n' roll, business, street style or whatever style you like. However, if you are a little bored with your style, then go ahead and give your old look a new look by putting on different ear cuffs for a different look.